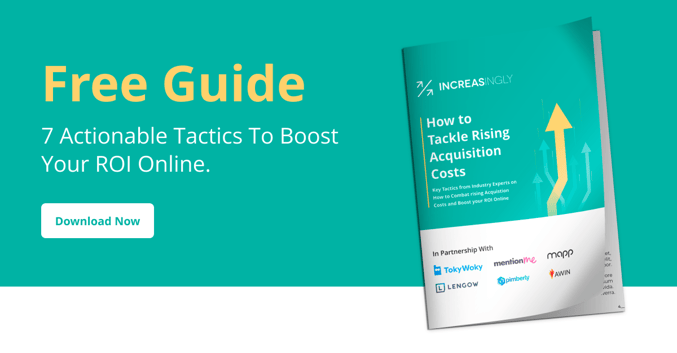 This year, UK inflation hit an all-time high of 8%, fuel prices are soaring, and the cost of living is reaching astronomical levels. As a result, we can expect consumers to spend less on non-essential goods and services.
At the same time, with growing investment in emerging platforms, along with crucial privacy and ad targeting updates, the advertising industry is experiencing a shake-up resulting in rising costs and diminishing ROAS.
In this challenging climate, how can brands achieve higher margins and better ROI?
As part of our mission to help ecommerce and retail leaders reduce acquisition costs, we've joined forces with Increasingly and industry experts to bring you innovative and actionable tactics to tackle this priority challenge.
What you'll learn about in this free guide
How brand communities drive loyalty & increase customer lifetime value

How to boost average order value with product bundling

Implementing conversion rate optimization

The value of marketplaces
And much more!