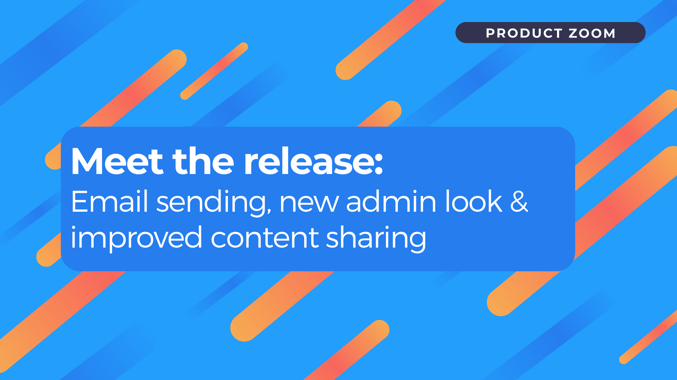 We usually publish our new product features every quarter but we couldn't wait any longer as we had so much to share with you!
The TokyWoky product team has worked very hard on bringing you fresh features and updates to help you leverage the potential of your brand community. Enjoy!
🔍 What you'll find in our latest release:

Send emails to your community members
New administration console home page
Improved community content sharing with preview
Send emails to your community members to drive further engagement
We know that it can be tricky to get some members to come back to the community on a regular basis so we've implemented a simple way for you to get in touch with them via email directly from your administration console.
Here's how the new feature works:
Use the wysiwyg interface to create the body of your email and add your subject line. Don't worry, we've already incorporated your community's brand identity in the template!
Test the email by sending it to yourself. You can also use the previews available for desktop and mobile.
When you're ready, just hit the Send button and the email will go out to all your community members!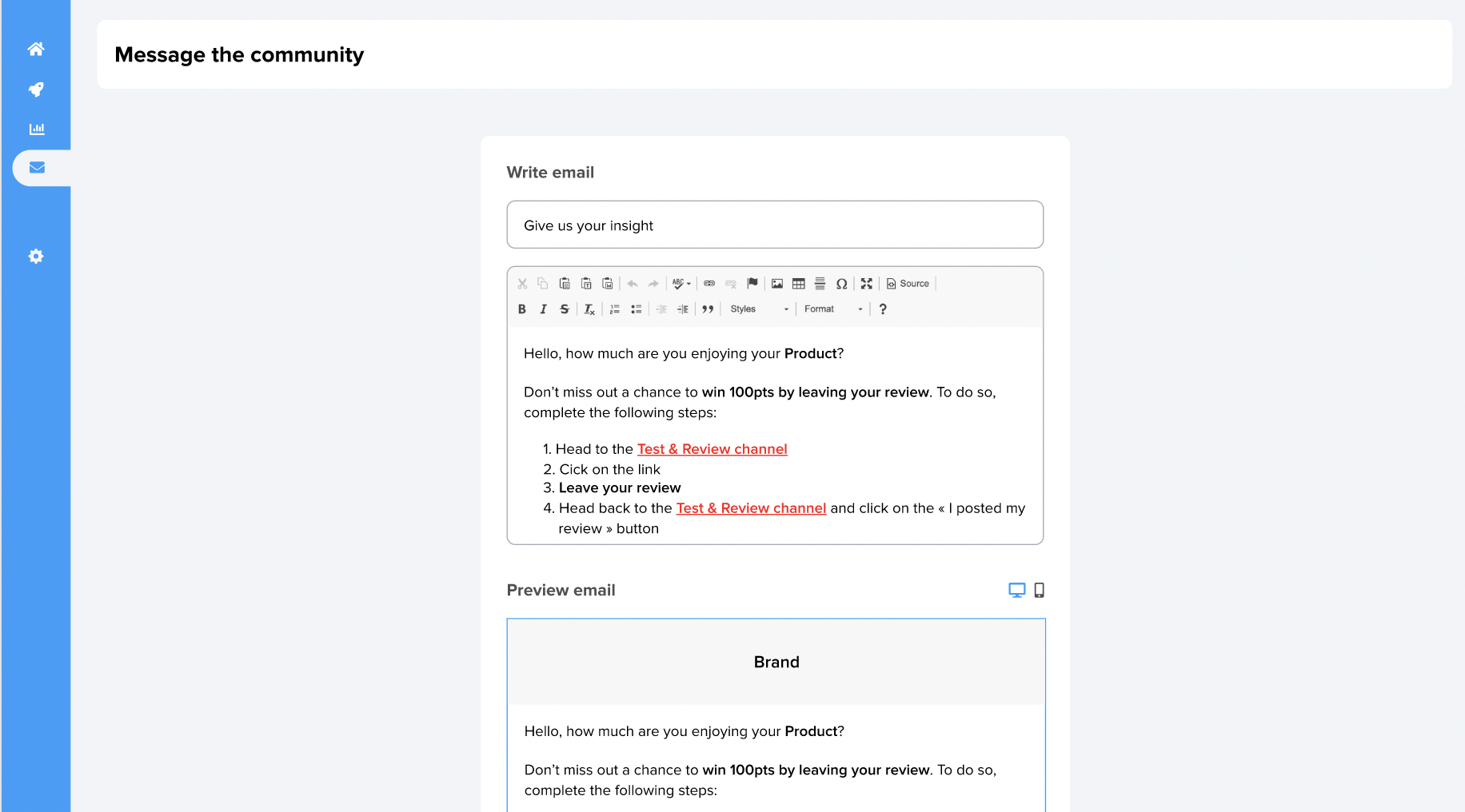 This new email feature has been designed to help you retain your community members over time so we encourage you to share with them any events, contests or other activities they may have missed in the community.
We're already working on the next version where you'll be able to target specific members, stay tuned!
Access essential features quicker with the new administration home page
We've completely revamped the home page of your community administration console to allow for faster access to the features you use the most.
You can now easily get to your list of members, reporting, missions, product testing, channels and of course, your live platform directly from the home page.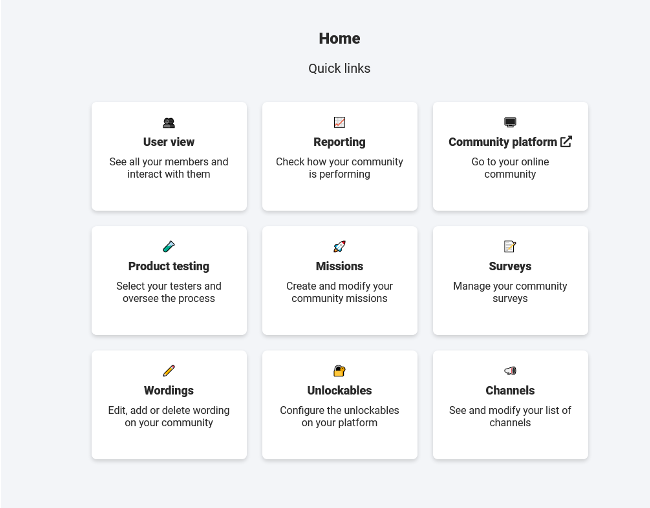 Allow members to share formatted community content on social media with the Open Graph content preview
We've improved link sharing for your community members so that their followers on social media can see clearly what the content is about directly in the preview.
In addition to enhanced community member satisfaction, the formatting of the content shared will drive more members to join as the display is more enticing.
Essentially, we've added tags to every single community post so that when a member shares the URL to a post on social media, the preview displays optimized information such as the image, the title and the description of the post.
The new formatting of the content also positively impacts your SEO as the tags we've implemented are tracked by search engines.
We hope you enjoy the new features! As you can see, our platform keeps evolving as we support online and retail brands to drive more value from their best customers. We're fully focused on improving the overall member and brand experience so if you have any suggestions, please reach out 😀
Keep an eye out for future releases – there's plenty more to come! 👋