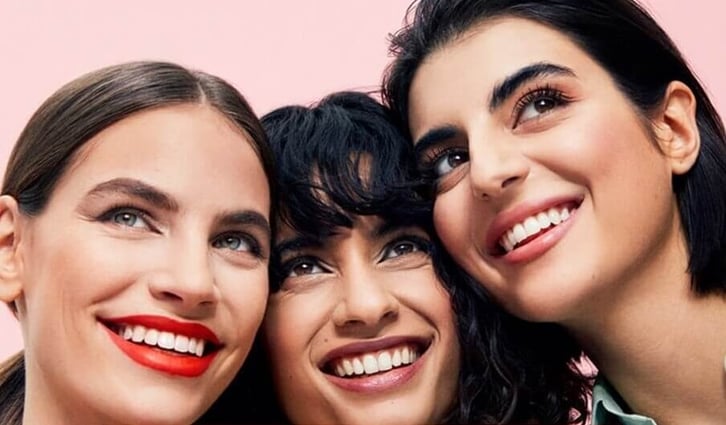 KICKS, the leading beauty retailer in the Nordics, has teamed up with community platform provider TokyWoky to create a community space for their best customers and fans.


KICKS aims to become the go-to destination in the Nordics for all beauty enthusiasts with brand community platform
In Spring 2021, KICKS is launching KICKS Beauty Talks, a gamified community based on inspiration, expertise, and above all a shared passion for beauty. Customers will find inspiration, share tips, participate in community discussions, take on beauty challenges, and much more. KICKS' own beauty experts will also be present on the platform to answer questions.
KICKS' main goals for the KICKS Beauty Talks brand community is to generate valuable customer insights, create customer loyalty and drive sales.
On the beauty community:

"KICKS Beauty Talks is a direct response to the demand we've seen from our customers who are looking for authentic interaction, inspiration and advice from both KICKS' own experts and other beauty enthusiasts. Our vision is for KICKS Beauty Talks to become the go-to destination for all beauty enthusiasts. The initiative is also fully in line with our brand platform More of You, which is about highlighting your personality and daring to be creative", says Carola Lundell, CMO at KICKS.
TokyWoky, a community platform provider with international experience
To build KICKS' new community with its extensive gamification elements, UGC capabilities, discussion groups and more, KICKS has chosen to collaborate with community platform provider TokyWoky.
The French start-up has extensive experience in building international community platforms. Its tailor-made solutions combined with a significant community-building experience, gives KICKS the best tools to build and grow a vibrant community.
"It takes time to build a strong community, but we are confident that we have both the position, the membership base and the platform to do so successfully. There is substantial potential for this project, and we see it will, among other things, generate valuable customer insights, create customer loyalty as well as drive sales", says Freddy Sobin, CEO of KICKS.
TokyWoky CEO Quentin Lebeau expects to see quick results:
"KICKS has all the elements to suggest they will have a highly active community" he says. "They have a solid customer-first approach and have put business-focused KPIs at the heart of their community project. In our experience, this combination is ideal to create a fast-growing community and generate value from the start!"
KICKS Beauty Talks will go live in the spring of 2021.
About KICKS
KICKS is the Nordic region's leading beauty chain and offers a comprehensive concept in makeup, fragrance, skin care and hair care. With well-trained beauty experts in 250 stores in Sweden, Norway and Finland and a highly visited online store, KICKS offers personal and inspirational beauty services and around 30,000 products from 300 brands. KICKS is part of the Axel Johnson Group.


About TokyWoky
Retail and ecommerce brands engage their loyal customers and turn them into brand advocates with TokyWoky's all-in-one community platform. With its highly adaptable platform and vast experience launching communities worldwide, TokyWoky now works with brands like KICKS, H&M, Superdrug and many more.