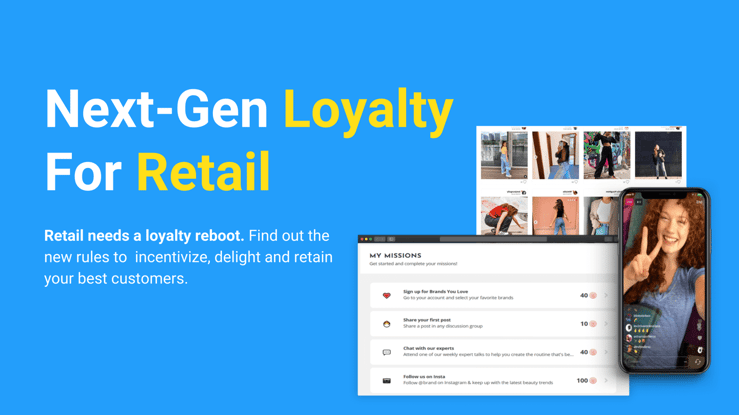 This article is aimed at CMOs, Loyalty & CRM Directors and anyone else who feel they're not doing enough to retain, delight and leverage their customers. We've written it to explain what we think next-gen loyalty looks like for retail in a 10-min read.
Why Next-Gen Loyalty?
Our vision at TokyWoky is that tomorrow's winning brands will be the ones that are best at retaining and leveraging their key customers. Our reasoning is simple: as a brand's main source of recurring revenue, advocacy and insights, key customers are a brand's main engine of growth.
We also believe that traditional loyalty programs don't cut it anymore. These programs' inability to prove ROI, their inefficient "one-size fits all" approach, their purely transactional nature that fails to integrate brand values, are preventing brands to properly engage and delight their customers.
That's why we've built around the concept of "next-gen loyalty" and its 4 rules to fix loyalty.
4 rules to fix loyalty:

☝️ Click through to jump to the relevant section.
Rule 1: Reward all customer contributions, not just purchases
The problem
Traditional loyalty incentivizes and rewards purchases only. Problem is, it misses out on pushing other contributions that are as valuable as purchases.
The Next-Gen Loyalty approach
Next-Gen loyalty incentivizes and rewards every valuable customer contribution:
Instore/online purchases
Writing product reviews
Creating fashion looks or beauty routines
Posting photos and/or videos
Filling in a customer profile
Answering brand surveys
Posting/commenting on socials
Answering shopper question via chat or Q&A
Joining a brand event, livestream, or webinar
Referring other customers
Etc…
Incentivizing reviews, UGC or social mediaposts can be 2 to 5 times more profitable than rewarding a single purchase:
Reviews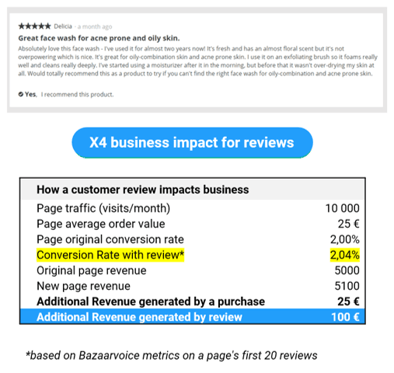 UGC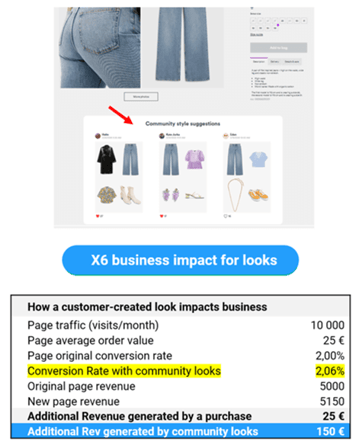 Social posts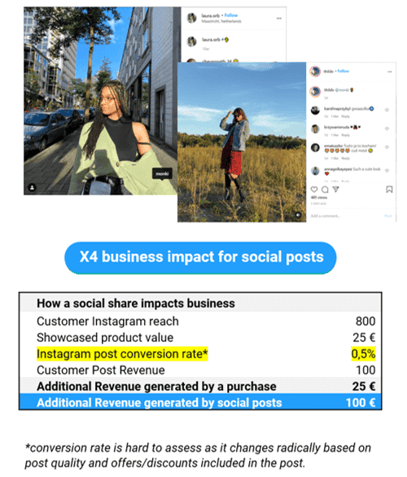 At TokyWoky, these contributions translate into Missions. Every mission rewards the customer with points that can then be leveraged for rewards.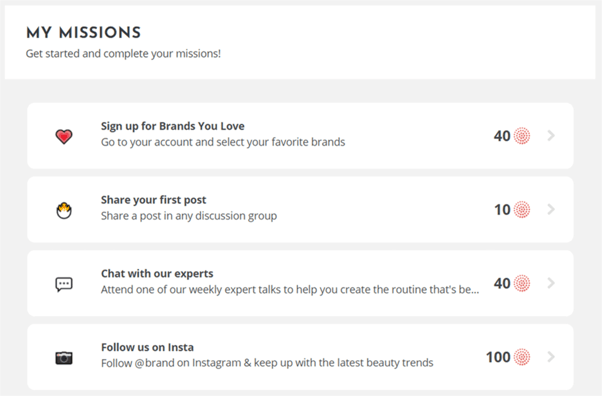 What loyalty missions look like on one of TokyWoky platforms
Rule 2: Gather customer data to personalize their experience
The problem
Traditional loyalty has a "one size fits all" approach to key customers:
Each customer contributes in the same way
Each customer receives the same type of transactional reward
The reality is that some customers are a better fit for some contributions than others. Meanwhile, some rewards work well on a group of customers but not on others.
Traditional loyalty delivers a "lowest common denominator" experience to a brand's best customers and misses out on gathering a lot of key data and fully engaging them.
The Next-Gen Loyalty approach
Next-gen loyalty is based on a two-step approach: we gather customer data and we adapt their experience accordingly.
A few concrete examples:
Personalized content and support

When working with Health & Beauty brands, our first step is often to ask customers about their main beauty concerns. This way, brands can focus their interactions on being helpful.

Customer who lists "oily skin" and "back acne" will:

✔️ Receive relevant articles/tips
✔️ Get access to masterclasses and expert 1to1s on the platform
✔️ Get discounts for buying the products that help them the most


Personalized rewards
We leverage surveys & polls to know what type of rewards works best for each customer. It could be free samples, discounts, social recognition, visibility for their social accounts, exclusive access to events…
As an example, some of our fashion clients allow their customers to create their own dressing rooms on the platform. When customers reach a certain number of points, they get to pick an item from their dressing room that they'll receive for free.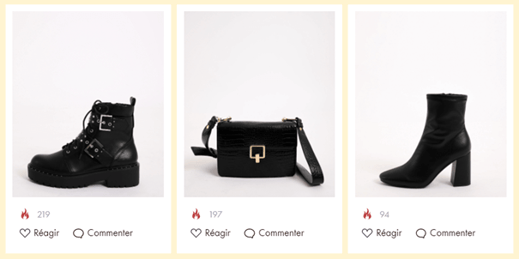 Personalized missions
We ask the right customers to complete missions based on their location, average spend, social reach, interests, etc.
For advocacy campaigns for example, we focus on key customers' social reach. Once we have that information, you can then target these customers with missions aimed at driving customer acquisition.

Rule 3: Get the right mix between transactional rewards and "surprise & delight"
The problem
Traditional loyalty is based on transactional rewards (ie. you get $5 off if you reach 50 points). Their main advantage is clarity: customers know what they need to do and what they'll get.
Main limits, however, are the following:
Profitability: hard to tell if the customer would have bought even without the reward. This makes actual ROI very hard to prove.
Adaptability: once you promise a customer a reward and they've worked towards it, changing the rules invariably creates frustration among your best customers. This makes iterating and improving your program impossible.
Perception: in essence, loyalty is you "delighting" your best customers. With a transactional system, it turns into you "owing" customers. There's little joy or surprise in getting a reward and there's frustration when you don't.
The Next-Gen Loyalty approach
Simple transactional rewards still have a role to play to onboard new customers in your loyalty program and activate them.
Next-Gen loyalty adds a "Surprise & Delight" element which translates into sending key customers unexpected rewards:
It makes a customer feel unique & brings back generosity as a key brand value
It creates a moment the customer will share, turning them into an advocate
It gives back control to the brand who can run, measure, and optimize campaigns
There's an art to leveraging "Surprise & Delight" in the best way. You need to target the right customers, always explain what you're rewarding, sync rewards with actual purchases, give store staff the possibility to surprise, and more.


Getting this right and helping our clients finding the right mix between transactional and "Surprise & Delight" rewards, is a key role for our team.
Rule 4: Emotional loyalty: combine loyalty with community
The problem
The final limit of the traditional loyalty approach is that it completely ignores the social aspect of loyalty. It's transactional but never interactive.
The fact is that loyalty programs are transactional but loyalty isn't. Loyalty is emotional, it's about brand love, trust, and shared values. To grow these, you need interactions (brand < > customers and customer < > customer), i.e. you need to build a community.
The Next-Gen Loyalty approach
Next-Gen loyalty puts social interactions at its center. In fact, we do not refer to our platforms as loyalty programs but as community platforms. Building a customer community is always our end goal (and we've built more than 130 brand communities in the last 5 years).
Metrics show us that community is loyalty on steroids. Community members:
✔️ Have a retention rate that's 4 times higher
✔️ Have a conversion rate that's 4-6 times higher
✔️ Come back to the website 3 times more
✔️ Have an average LTV increase of 30%
Solution-wise, this means your loyalty program needs to include social features:
Discussion Groups: based on common interests, favorite products, location…
Digital/Physical events: workshops, classes, brainstorming sessions, 1to1s with experts…
Contests: to create UGC, to vote/comment each other's pics & ideas, to imagine new services…
Personalized feed: with relevant articles, tailored offers, expert advice…
Conclusion
Each Next-gen Loyalty idea here probably deserves its dedicated article but we hope this recap helps envision the possibilities of – and the need for – profound changes in the way we do loyalty today in retail.
If loyalty and/or community is on your radar in the coming year and you'd like to hear how this applies to your brand, request one of our intro workshops for you and your teams (reach out to team@tokywoky.com or request a demo above).