Early March, Veepee broke our all-time record in terms of community growth going from 0 to 80k+ members in less than two weeks.
We decided to share this quick article to 1) give credit to the awesome work Veepee's been doing, and 2) share the best practices they applied to achieve this result. We're hoping this might inspire other retailers and brands to follow their path!
Without further ado, here's what Veepee has been doing right:
1) Veepee gave the community total visibility.
On the day Veepee decided to launch the community, they had set-up:
A dedicated newsletter to their best customers

Dedicated banners on their homepage

A dedicate "always on" tab in their menu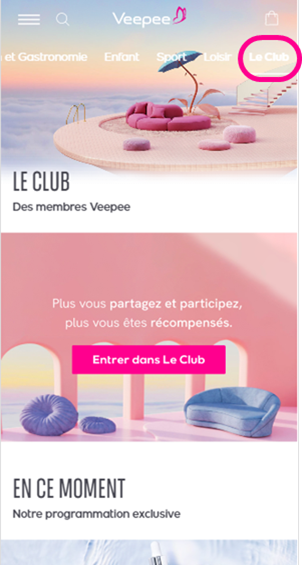 Veepee's dedicated menu tab
One of Veepee's newsletter banners
This high-visibility ran throughout the first weeks and continues as the community evolves. It's a prime example of an effective "always be recruiting" strategy.
2) Veepee gave customers multiple tangible reasons to join their community and showcased them in a clear way.
Before the launch, Veepee gathered all key success factors of a community:
A clear value proposition around their community

A generous system to reward key contributors

An attractive animation plan, that started via a product testing with a famous beauty brand and various activities: Challenge, Live Shopping, Survey…
All of these benefits were very clearly explained to the customer in the launch newsletter (and later on in the platform).

Veepee's crystal clear launch newsletter sent to the 500k most active members in week 1.
3) Veepee aligned all stakeholders internally to make their community a success.
A successful community is a company-wide project: finding and gathering a brand's best customers and creating an exceptional, interactive experience for them involves multiple stakeholders.
From the start of the project at Veepee: stakeholders from marketing, media, tech,, CRM, legal… were present at all key meetings to make sure all teams were aligned and working together towards the same goal.
Not only did this organisation make the Veepee launch one of the biggest successes yet, it also made it one of the easiest to manage on our side at TokyWoky!