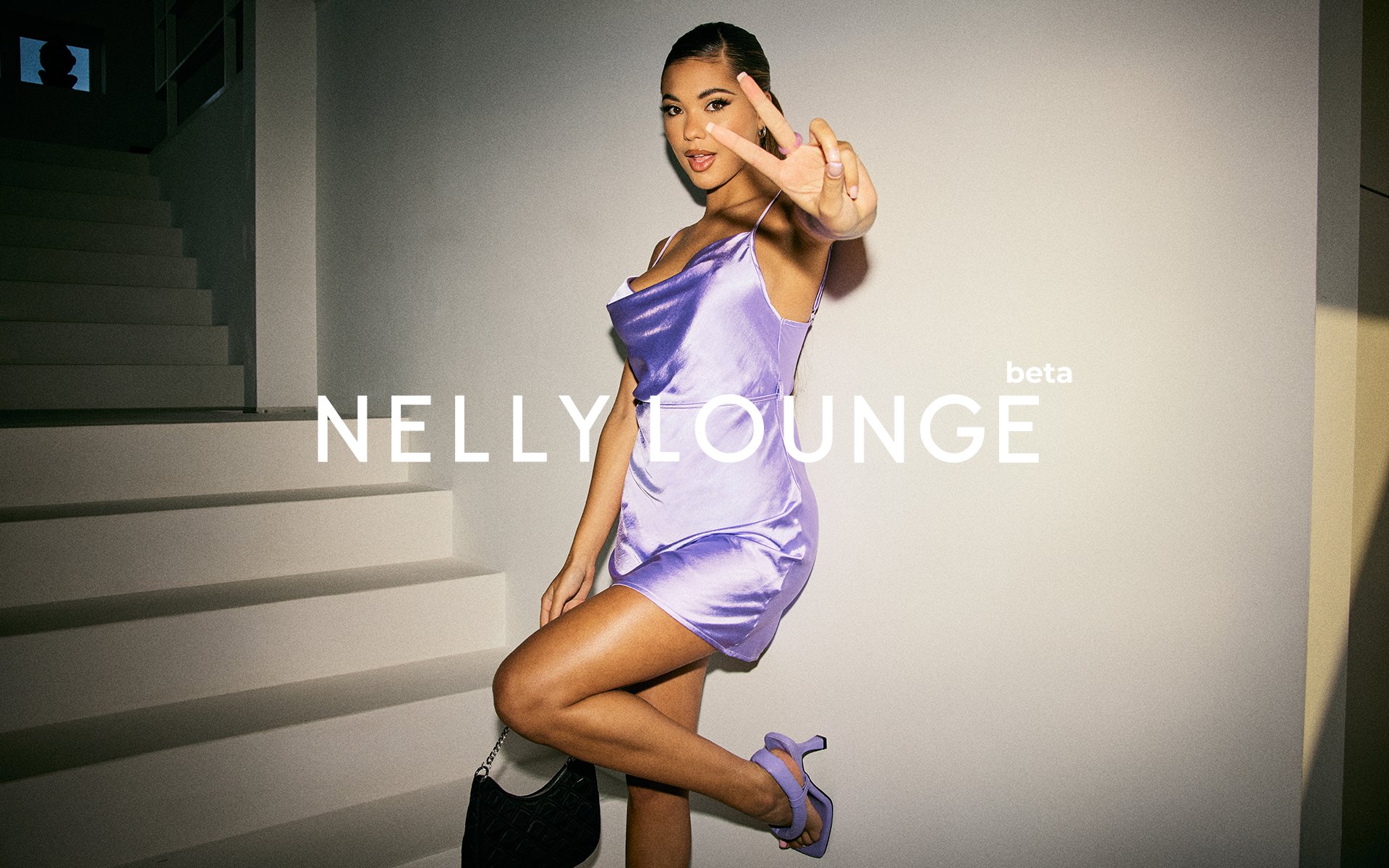 Nelly, one of the Nordic's top online fashion brands and retailers, is launching its customer community called the Nelly Lounge.
Built on a TokyWoky community platform, it is the next step in the company's efforts to strengthen ties with its 1.2 million active customers and 1.3 million social media followers.
A community for inspiration and positivity
This weekend marked the opening of Nelly Lounge, a brand-new gamified community for Nelly members. On the platform, members will be able to socialize, inspire and uplift each other. There will be UGC competitions, events and live shopping in collaboration with influencers, as well as Nelly's own stylists and trend professionals.
"With Nelly Lounge, we are building an inspiring and uplifting community for our fans. Our customers are fiercely engaged and trend-conscious, but we've been missing a really good interactive platform where they can express themselves and be celebrated for it. The Nelly Lounge allows us to invite our loyal customers behind the scenes and show them that we truly appreciate them," says Christopher Westerberg, Head of Brand at Nelly.
Fostering stronger connections with customers
Nelly Lounge is based on members interacting with each other and the brand, by giving them access to exclusive features and rewards. The brand wants to generate valuable customer insights that will feed the entire organization.
"With this community, our members can both inspire others and be inspired, on all things fashion, trends and life. A big opportunity for the brand is the direct feedback we'll be getting from our customers – how they're responding to trends, new products and how they expect us to do even better," says Sofia Bergström, CRM Manager at Nelly and product owner of Nelly Lounge.
Nelly Lounge launched on November 7th with a styling competition where the prize is a gift card to use on Nelly.com. The fashion community is powered by award-winning platform TokyWoky, which also powers the KICKS beauty community in the Nordics, and many more.
About Nelly
Nelly offers fashion to young women through Nelly.com and to men through NLY MAN. Nelly is one of the best-known online fashion brands among young people in the Nordic region and has a pan-European reach, with its own brands at its core, complemented by a well-selected portfolio of around 200 external brands. Nelly has created strong engagement with its target audience through its own brands and digital marketing. Nelly Group is listed on the Stockholm Stock Exchange.