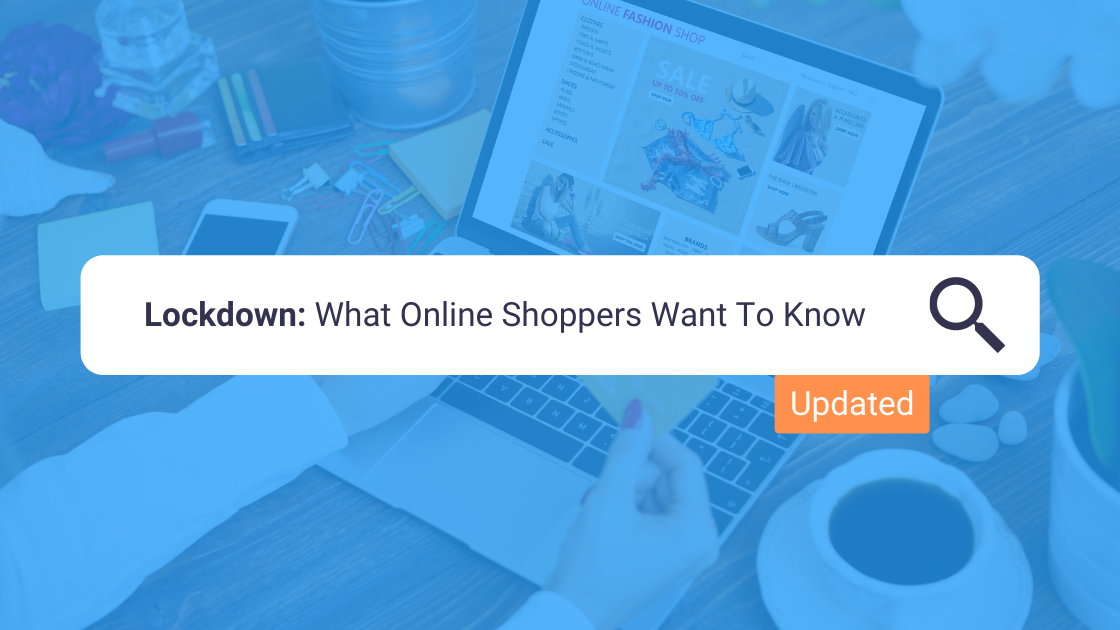 Last updated: 04/11/2020. This article has been published and updated throughout the first lockdown. We will continue with these updates throughout this new lockdown. Feel free to bookmark this page or subscribe to get updates.
As the UK and other parts of Europe are entering a second lockdown, shoppers have many questions about purchases they made or are planning on making, especially with the Holiday season fast approaching.
To help your team anticipate customer needs during this new period, we're listing the most frequently asked questions by online shoppers right now.
Data based on thousands of shoppers interactions with 130+ Tokywoky powered community platforms in Europe and the United States. If you have any questions, reach out to our team.
Trends
We're already seeing a 30% increase in customer questions. Based on the stats from the 1st lockdown and with the upcoming Holiday season, retailers should get ready for a significant increase in the coming weeks.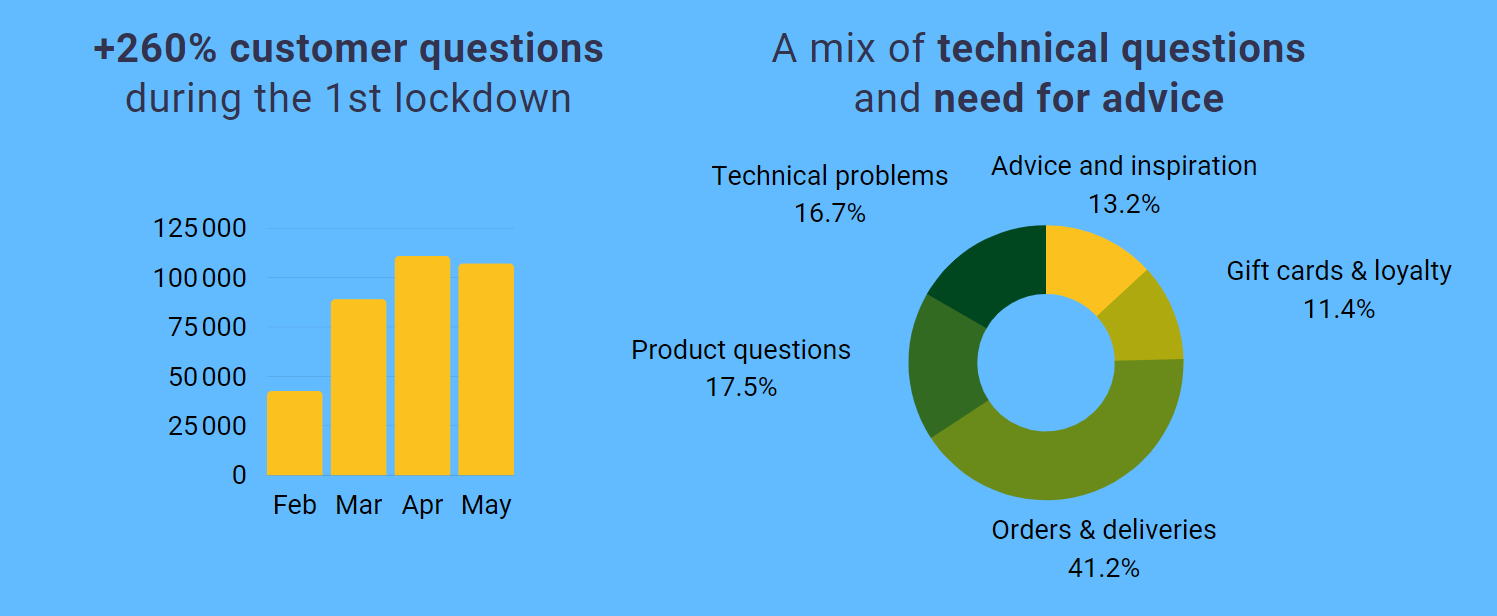 Store closures
Will stores remain open during the new lockdown?
When will stores reopen?
Do you offer curbside pickup / click & collect?
How can I buy from your brand during the pandemic?
My order was delivered in-store: how can I get my order during the lockdown?
Will pick-up time for in-store deliveries be expanded until after the lockdown ends?
How can I return rented items if stores in my area are closed?
Online orders
Is your online shop still accepting and delivering new orders?
Will there be online discounts to compensate for store closures?
How long until orders are fulfilled during the lockdown?
How can I contact Customer Support during the lockdown?
Customer Support isn't answering. What can I do?
Deliveries
If your online store is closed, are you still delivering orders on purchases made prior to the lockdown?
Should I expect delivery delays?
Is Click & Collect / in-store pickup still available?
I had to relocate because of the pandemic. Can I change my shipping location?
Is international shipping impacted because of the coronavirus pandemic?
Will you make online deliveries free to compensate for store closures?
Which pick up locations are still open?
Returns
Will return deadlines be pushed back if I'm not able to return my item because of the current lockdown?
How can I return items during the pandemic?
I returned an item. Will there be delays in payment because of the lockdown?
How can I return items that I bought in store?
Gift cards
Are gift cards or coupons extended if we're no longer able to use them because of the pandemic?
I received a special offer for my birthday from your brand. Stores are closed in my area; will I be able to redeem the offer when this is over?
Download the full infographic here.