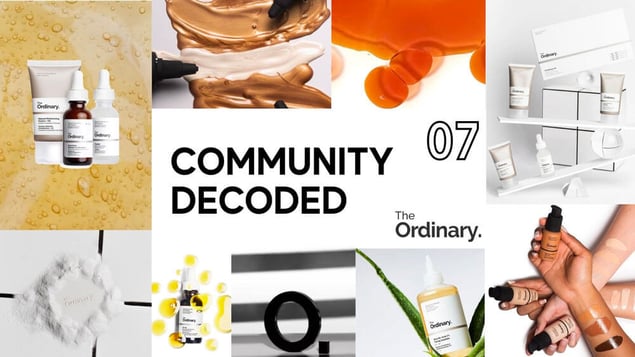 The Ordinary is one of the most popular and recommended skincare brands of the last few years. Especially popular on TikTok and YouTube, the brand was the most researched cosmetics brand online in 2020.
Although they've done zero paid publicity, The Ordinary managed to become a cult favourite and has been smartly leveraging its community of passionate customers since.
Here's 5 community tactics to learn from them:
🧴🧼 5 community tactics to learn from The Ordinary:

1.

Attracting new fans with product education




2. Generating content through top customers


3.

Working

with fan communities


4.

Rewarding fans with social contests




5. The Ordinary staff = their best ambassadors




Jump to the part you're most interested in 👆
New here? Check out previous episodes:
Attracting new fans with product education
The Ordinary's huge success can look surprising at first. With products names like AHA 30% Peeling Solution and the brand's general focus on percentages and formulas, you'd expect customers to feel lost without the necessary product knowledge.
Instead, their zero fluff, scientific and accessible approach (with a 6-10$ price point for most of its products) has quickly amassed them a cult following:
They post daily educational videos on social media

Their support team advises customers via chat, email or socials

Instead of Black Friday, they created "Knowvember" to educate about cosmetics and how to best use their products



Daily educational videos instead of Black Friday promos during November
Generating content through top customers
"The early adopters become our evangelists and many future customers then come into the brand via product recommendations," says Brandon Truaxe, CEO & Founder
Instead of doing traditional ads or PR, The Ordinary incentivizes its customers to post content, engage with them on social media and recommend them to other shoppers.
Thousands of videos have been posted accross social media, many more than have been created by the brand itself on their own channels.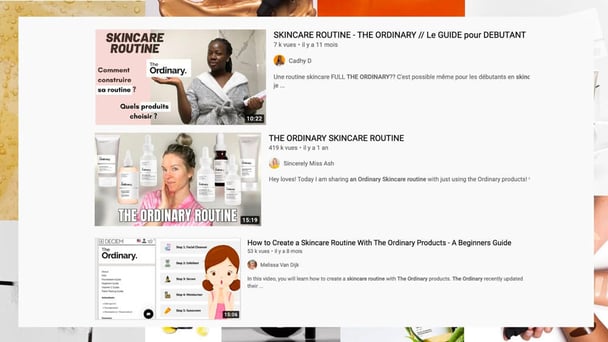 Working with
fan communities
Like LEGO, The Ordinary is another brand that smartly interacts with unofficial fan groups. Groups like Deciem Enthusiasts (DECIEM = the Ordinary's parent group) and The Ordinary Chat Room are totalling over 30,000 members.
Customers rely on these groups to share advice, skincare routines, detailed product reviews, before and afters, and more.
The Ordinary often collaborates with these independent groups, gaining insights, detailed product feedback, and even hosting Q&A sessions with the brand's CEO.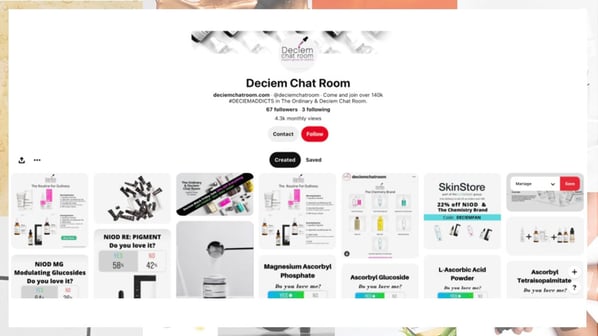 A fan-made community: Deciem chat room
📌 How to find and leverage your independent fan groups

Search for them on socials, blogs, private communities... If fan groups already exist, it's a clear sign you have community potential.




If relevant, try to integrate these communities into your official channels




Benchmark what works and recruit from them: understand what your community wants, what works in terms of acquisition and retention... Include top users as you build your community.

Read more on how LEGO successfully leverages Existing Fan Communities
Rewarding fans with social contests
Social contests are a great way to recruit new community members and increase the visibility of your community.
In line with their focus on product education, The Ordinary does regular Tiktalk Q&A's where fans can ask questions to the team. Ten fans win ten products of their choice. These TikTalk Q&As average 400 comments, some of the highest engagement they get on social media.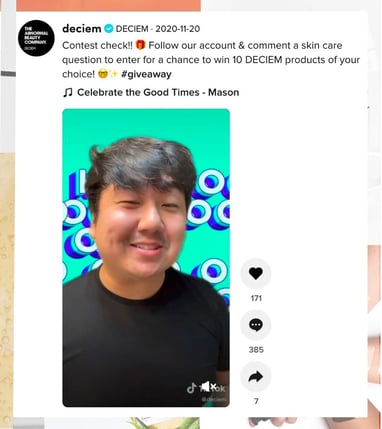 TikTalk Q&A+ social contest
📌 How to get started with social contests

Link contests to ongoing campaigns: Get insights on a campaign you're promoting and valuable UGC to push key products.


Rewards have to be attractive and highlighted in all communications (gift cards, product giveaways, social recognition...). Make sure to highlight the winner and content they created on strategic channels (socials, newsletters...).


Start with a clear objective to get the format right: Do you want to get insights, UGC, acquire followers, customers, convert more? If you want to get as many contributions as possible, make the contest as easily accessible and inclusive as possible. If you want to generate detailed content, target people who already own the product.


Communication, communication, communication: Make your contests visible through socials, mailings, and website promotion. Know where your audience is and make sure the rewards, rules and purpose of the contest are clear.
The Ordinary Staff = their best ambassadors
In a previous episode of Community Decoded, we've seen how Glossier leverages its team as community ambassadors.

This is even more the case with The Ordinary, with its team being front and center on its social media accounts. There are 193 people listed on their site today, including 7 communication leads and science communicators.
Here's some of what they share:
Live Q&As to answer shopper questions, give a behind the scenes look
This not only gives a very personal and human feel to the brand, it also makes it easier for customers to ask questions and share their videos too.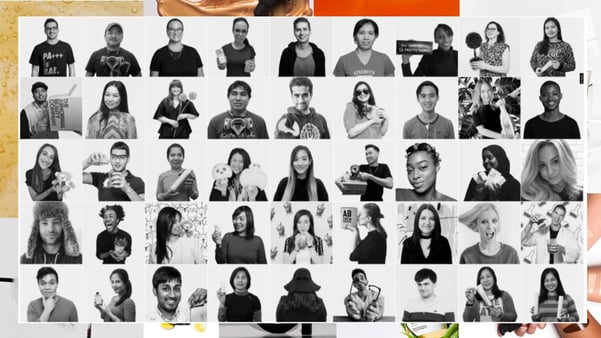 The Ordinary' staff as seen on the brand's social media accounts
And that's it for 5 great community tactics from The Ordinary, thanks for reading! Tune in next month for a new episode.
Contact our team for your community project - or keep reading: