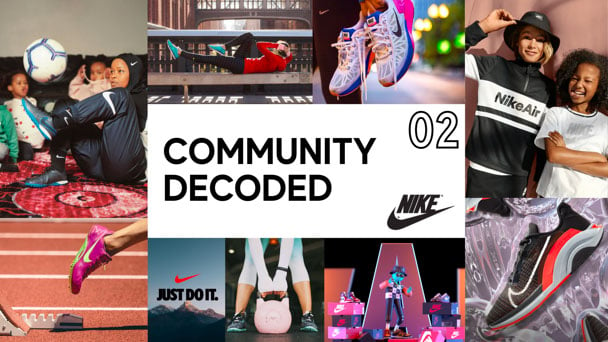 In our new episode of Community Decoded, we're exploring the world's biggest community of athletes and sneaker fans. Nike is the #1 sports brand in the world (worth $37B), the most followed brand on social media (90M on Instagram), and community is at the core of their powerful brand strategy.
Just like last time with Glossier, I'm breaking down 5 essential parts of their community strategy.
What we'll be covering this episode:
Other episodes: Glossier | Lululemon | LEGO | Outdoor Voices | Little Red Book
Subscribe to get upcoming episodes delivered straight to your inbox:
1. Smart community segmentation
No matter the size of your community, you can likely increase engagement through segmentation and adapting your community offering to each subcommunity.
Nike does this through dedicated social media pages and community spaces. Across its social pages and apps, the brand owns around twenty different accounts targeting people based on their gender, interests and location.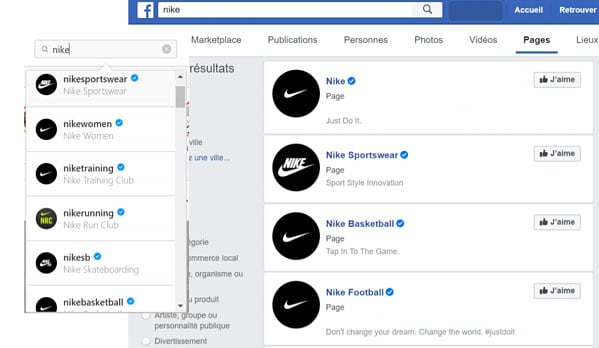 If you want to get started with segmentation, most are based on:
Interest - so people can focus on what they get the most value from
Location - makes it easier for people to meet in real life
Social characteristics like gender or age...
Community engagement - private groups for top members, VIP customers, product testers...
Often, these subgroups are created by the community itself and can then be "officialized" by the brand.
2. Leveraging community events: Air Max Day
Every year in March, Nike celebrates the Air Max, one of its all-time best-selling sneakers.
This is a highly anticipated event in the sneaker community because Nike fans get to meet in real life or online around special events and contests.
It's a day where Nike treats their community with new exclusives:
Highly anticipated releases
Design contests
Product showcases
Parties or online shows with artists
In-store workshops
Fans globally post UGC, create fan art, share their inspiration, and join the events hosted by the brand.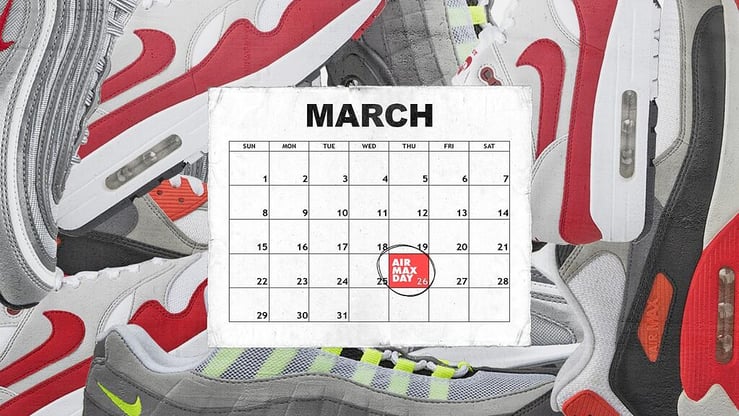 Key learning here is that a community will see a big uptick in engagement if you make it easy for them to meet, even more so if you create a special day that's all about that community.
You could do this to celebrate the day your brand or community was founded, the anniversary of a hero product (like the Air Max), the launch of a new collection, a new store opening, etc.
3. Using UGC to power every marketing channel
3rd on our list is how well Nike generates and repurposes community content for social proof on every platform.
A few examples:
Nike generates UGC on their SNEAKRS mobile app through the #Kickcheck dedicated hashtag. The app shares insider news on the latest releases and collabs with sneaker fans.


They generate and repost UGC on their social media accounts with dedicated hashtags like #AirMaxMondays.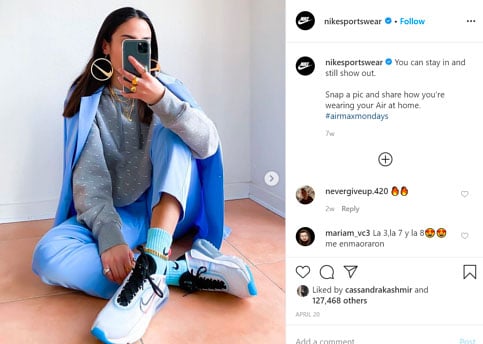 They repurpose UGC on their ecomm site to impact product pages conversion
Not only does this inspire shoppers, it takes your community beyond socials and onto where it can have the most impact - your online store.
This is continuous social proof when shoppers are closest to conversion.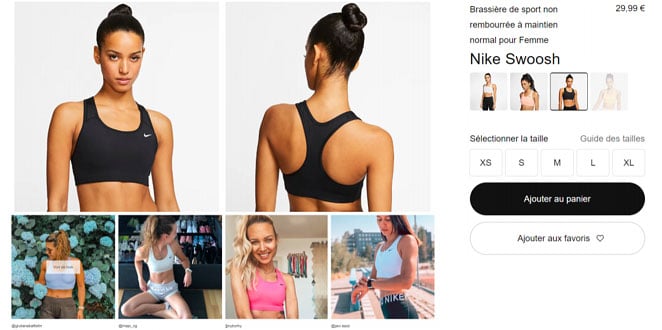 The smartest brands today are encouraging customers to generate UGC and maximizing impact from this community content. The biggest challenge remains in buiding a system that incentivizes these contributions at scale, especially when you don't have a 90M+ following like Nike.
Read more: How to generate creative UGC at scale by your customer community with TokyWoky's Community UGC
4. Community feedback and co-creation at scale
In 2018, Nike launched a design contest which brought thousands of participants to workshops in New York City, London, Paris, Seoul, Shanghai and Tokyo.
Winners got to meet with the Creative team at Nike HQ, the Production and Marketing team, and saw their design released on the market.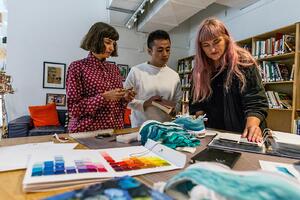 The process heavily inspired the people working at Nike: "There are attributes in the shoes this year that I would have never even considered, like introducing tools to encourage consumer modularity or pushing the boundaries of material usage," says Dylan Raasch, Senior Creative Director of Nike Air Max.
"It shows that there are always new ways to approach design."
Nike by you also allows loyal customers to design their own pair of Nike sneakers.
This helps the brand spot consumer trends and informs their product and design teams. The brand learns continuously what personalization options are most sought-after by its customers.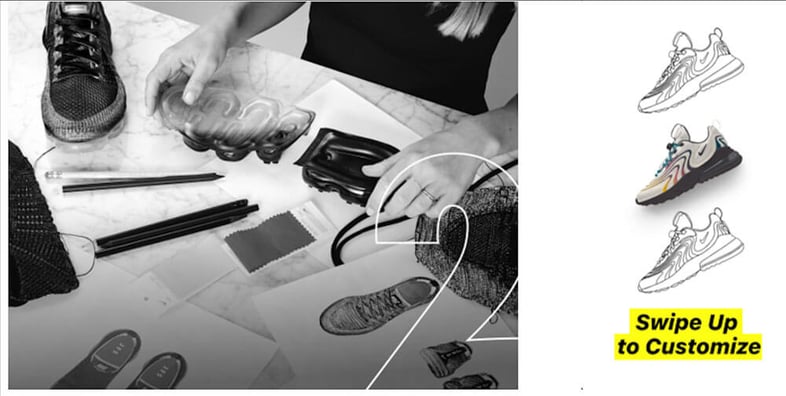 To start with co-creation at a smaller scale, you can:
Show prototypes of upcoming collections and ask top customers for feedback
Get customer feedback after the collection lauched
Survey ideas for upcoming ad campaigns and marketing copy before wide release
Get customer input on future store designs
Crowd-source branding, product names, packaging, website features, loyalty program rewards…
Read more: how Glossier co-created best selling products with its community
5. Beyond socials, community spaces they own: Nike+ Run Club
Nike launched its own Nike+ platform in 2009. Runners can track their performance and find tips, guided runs, community challenges, local group runs, and mental health best practices.

Nike positions itself as a partner helping people reach their goals and meet people who set similar health and fitness goals.
This way, people can share their results, join challenges, meet other athletes, go to community events… and every positive action is rewarded (standard gamification, special badges and a social feed where you can encourage people on their run).
By creating its own community app, Nike:
Has full control of the features they want to implement
Doesn't depend on changing social media algorithms to stay connected with their followers
Offers their community a space to meet likeminded people and reach their personal goals
Can easily integrate shoppable features or other links to Nike stores
Nike may have been a pioneer, but we're seeing many brands create community spaces they own that go beyond regular social media (I wrote about why brands were doing this more in detail here).
If you've been following this series so far and have a community project you want to get started with, read our post on how to define your community project.
See you next month with a brand new episode of Community Decoded!