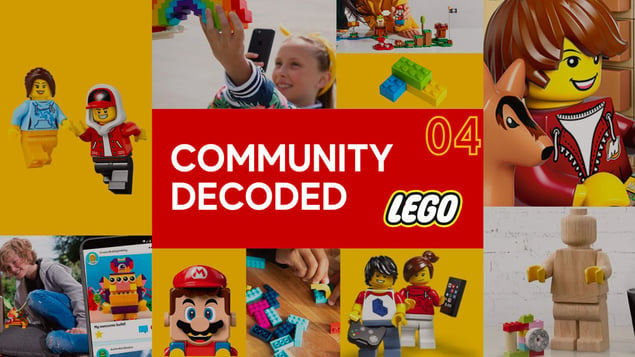 New month, some new branding for this series, and of course a new community to analyse.
Today, we're diving deep into the community strategy of the world's favorite toy brand. Read on to learn how Lego gets it right when it comes to independent fan communities, UGC challenges and co-creation.
New here? Check out Community Decoded episodes on Glossier, Nike and Lululemon.
5 things Lego gets right:
Subscribe and get our next episode delivered to your inbox:
1. Crafting a different tone for young and old
Lego has two main target demographics: kids and adult fans. Their website has a "kids zone" and a website for "grown ups", each with its distinct marketing, tone, look and features.
Similarly, Lego adapts its community offering to both of their target audiences:
Kids: mini games, interactive quizzes/surveys, upload creations (UGC)

Adults: discussion forums, offline and online meetups, marketplaces, product ideation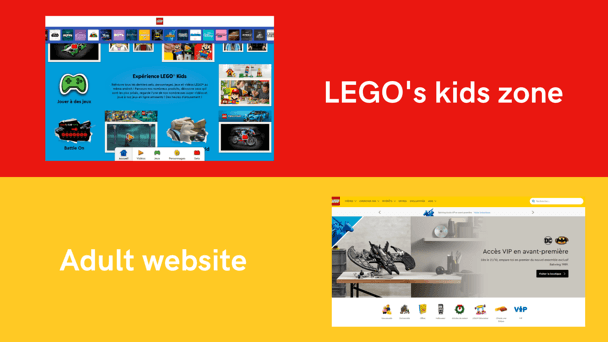 Community segmentation is one of the key things we look at when helping brands build their community as it's crucial for engagement.
If you want to get started with segmentation, most are based on:
Interest - so people can focus on what they get the most value from
Location - makes it easier for people to meet in real life
Social characteristics - gender, age...
Community engagement - private groups for top members, VIP customers, product testers...
2. Empowering existing communities and super ambassadors
Brands looking to build a community often forget to check if they already have one. Sure, not every brand generates a 'Lego' level of enthusiasm, but there are way more organic communities out there than you'd think (search for local groups, hero product fan pages, discount groups for grocery brands...)
Lego fans have been forming clubs and forums for 30+ years. The brand has been very smart in finding those existing communities and amplifying them.
Example: the Lego Ambassador Network is for admins of recognised communities or major content creators. Members can host meetings with other fans, talk with organizers worldwide.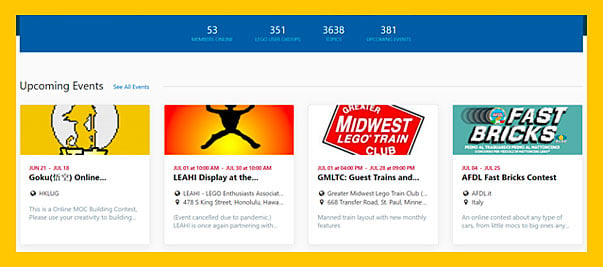 Here, Lego gets to centralize feedback from hundreds of communities, share knowledge between community organizers, push local and branded events.
Focus on super users
Notice how the Lego ambassador platform had "53 members online" when we took the screenshot? This is key for us at TokyWoky. It's not just about engaging thousands of fans globally. The most powerful communities come from having a direct line to your most engaged ambassadors and empowering them to make the biggest impact.
3. Buying their biggest independent fan community
Another way Lego brilliantly leverages existing communities is through acquisition. The brand acquired BrickLink last year, the biggest online community for adult fans of Lego.
The community has 1 million+ members, a highly engaged discussion forum and a successful online marketplace with 10,000+ sellers in over 70 countries.
Here, Lego gets to have a hand in the successful marketplace, source insights, get product ideas and generate UGC from people posting their creations.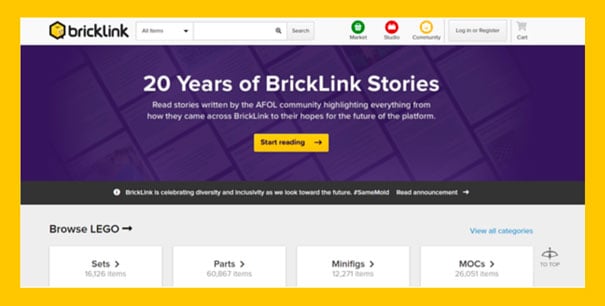 Best practices when it comes to existing fan communities:
Search for them when you start your community project: if fan groups already exist, you definitely know you have community potential.

Integrate communities into your official channels when relevant (instead of starting your community from scratch!).

If you can't integrate the community, benchmark and recruit from them: understand what your community wants, what works in terms of acquisition/retention... Include top users/admins as you build your community project.
4. Imagining challenges that generate UGC at scale
One thing we always look at in this series, is how brands generate community UGC at scale.
This is something the Lego team truly excels at. They build incredible momentum by framing it as creative and original challenges catering to specific segments of their audience.
The brand systematically reposts the best contributions to get even more engagement, and often get great press from it (meaning more brand and product exposure).
Here's a few examples:
The

Lego 7 Day Challenge for kids at home during the lockdown. 50,000+ contributions.
The Kronkiwongi Project where kids invented their own "Kronkiwongi" and shared what it meant on video. The campaign reached 24 million people and Lego saw +61% activity increase on socials.
The "Shot at Home" challenge

where people were asked to shoot their favourite Lego set with common household items during the pandemic. 10,000+ people participated and the brand received a lot of press attention.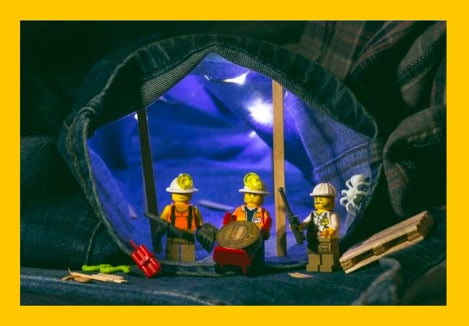 5. Co-creating with superfans
Lego is also best in class for co-creation (Read our Glossier episode for another great example).
The concept is simple: people create a set they'd like to have built. When a set gets 10,000 upvotes from other customers, it gets made.
It's the best (and risk-free) way for Lego to develop new products that will appeal to customers (similar to what Reebok recently did).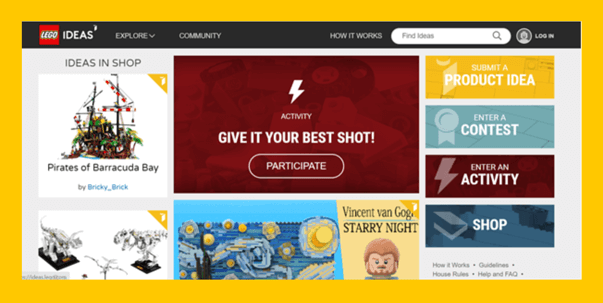 How to get started on co-creation with your customers:
Show prototypes of upcoming collections and ask top customers for feedback

Ask feedback after the launch of a new collection

Get feedback on new ad campaigns before wide release

Get customer input on future store designs

Crowd source future product-names, website features, loyalty scheme rewards…
Read more: how brands are turning loyal customers into brand advocates at scale
Thanks for reading! Tune in next month for a new episode. In the mean time, contact our team if you have a community project or read:
Lululemon Community Decoded: Lululemon's Mix of Offline and Online Engagement